KingKids
Hallam
EARLY LEARNING CENTRE
At KingKids Hallam we provide long day care and kindergarten, Monday to Friday from 6.30am to 6.30pm. Our childcare and kinder programs are designed to educate and entertain children throughout their early years and encourage development.
Our state of the art early learning centre in Hallam has 6 inviting rooms (including 3 kindergarten rooms including 3 & 4 year old kinder), and our diverse team of daycare and kinder educators provide a personalised approach to caring for and educating your child. Our educators have been with us for years, allowing you and your child to develop meaningful relationships with them and for our educators to genuinely know you and your family.
We're joined by families from across Hallam, Doveton, Narre Warren, Hampton Park, Endeavour Hills and beyond. If you'd like to take a look through our Centre you're welcome to book a tour.
Where We Play
Our well-equipped outdoor areas are inviting spaces that aim to foster both learning and play while enabling children to develop their social, fine motor and gross motor skills.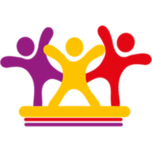 How We Learn
Our nurturing spaces allow children to explore, discover and learn in both a structured and unstructured environment. As learning can be different for each child we adapt to each child's learning style. This enables them to them to grow and develop at their own pace.
One focus of our Hallam childcare centre is teaching sustainable practices, including composting and recycling.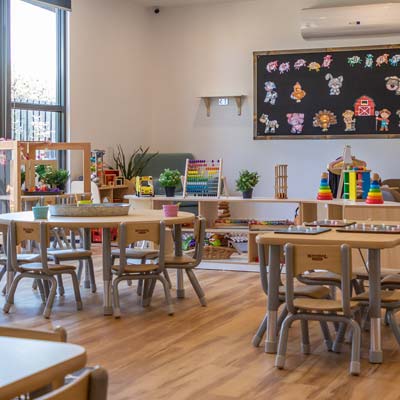 What we eat
We have a fantastic fully equipped kitchen at KingKids Hallam, and all our healthy meals and snacks are cooked and prepared daily onsite. Based on a nutritionally balanced diet, all your child's meals are provided, including breakfast, morning tea, lunch, afternoon tea and a late snack. We change our four-week rotating menu seasonally and you can find it on display in our Centre.
In our babies room children up to 12 months of age are provided with formula at no cost to you. Each centre will only keep one brand of forumla within the centre. If you prefer to give your baby another brand of formula, you'll just need to provide this to your child's Educators. We're also happy to give your child breast milk in accordance with our Breastfeeding Policy. 
Have a look through our Nutrition section for more helpful information.
Hallam Childcare
At Hallam KingKids our childcare services run Monday to Friday from 6.30am to 6.30pm.  
Our warm and friendly childcare centre features 6 rooms (including 2 Kindergarten rooms) and our team provide a personalised approach to caring for and educating your child. 
Hallam 3-Year-Old Kindergarten
We take a play-based approach to our 3-year-old kindergarten program, which was developed by our qualified and experienced kinder teachers. While our kinder program runs from 9am to 2pm, as your child is in our childcare program the kinder hours are incorporated into their day, so even after 2pm the fun activities continue. 
As children develop their social and emotional skills they are encouraged to engage in both group and independent play. Our 3-year-old kinder program also sees some pre-reading and number concepts introduced. 
Hallam 4-Year-Old Kindergarten
Our 4-year-old kinder program helps set your child up for not only taking important steps in their learning and development, but also a successful transition to primary school. Our qualified kinder teachers have developed a program that considers the individualised perspective of each child, allowing them to each reach, secure and exceed their potential. 
With a hands-on, play-based learning approach our 4-year-old kindergarten curriculum teaches social and emotional skills, creative thinking, early literacy, reading and language skills. 
Our much loved Bush Kinder outings also feature in our kindergarten program, along with a number of incursions and excursions. 
Hallam Casual Childcare
Our casual childcare might be the perfect solution if you only need childcare every now and then. You don't need to have a permanent booking to book in for our casual care service, so it offers flexibility. 
Who Teaches Us?
Our brilliant team of highly qualified and experienced Educators truly love what they do and are dedicated to the care and development of children.
Kyra
Centre Director,
Qualified Mental Health First Aider
More About Me
Languages: English
Hello, I'm Kyra and I am the Director at KingKids Hallam.
Having the opportunity to make a positive difference in the lives of children, families, educators & the community is why I chose to become an early childhood educator. Working directly with kids to be a part of providing the best quality care & the best start in life for the children is the most rewarding & inspiring career.
Tammy
Assistant Director (Maternity Leave)
More About Me
Languages: English
Hi, I'm Tammy,
Working as an Early Childhood Educator is one of the greatest joys in my life. I believe the early years of a child's life, is when they grow and learn the most. Being a part of their development and learning is so exciting!
Every day at our Hallam kindergarten is different, seeing their curiosity of the world around them as they develop their own independence and navigating their way through! Every day I get to see the world through their eyes, how amazing life can be!
More About Me
Hi, I'm Claire, and in my free time I am a cheerleader! I absolutely love Christmas; my favourite movie is "The Grinch" and my go to karaoke song is "All I want for Christmas" - Mariah Carey. I have an Aussie Shepard named Lincoln who is 2, I also own alpacas. 
Chloe
Administration Assistant
More About Me
Frank
Cook, Food & Safety Supervisor
More About Me
Languages: Mandarin, Cantonese and English
I love to cook nutritious food for children as it's the best way to keep them happy. I believe that by feeding children nutrient rich meals we are feeding both their brain and building strong little bodies.
More About Me
Languages: English
Hi, I'm Jamie, I'm the Kitchen Assistant at KingKids Hallam. A fun fact about me is that I have 7 pets! 5 dogs, a cat and a bird. My go to karaoke song is "Long way to the top" - ACDC and my favourite food is a KitKat Gold Bar 
Get in Touch By Phone Or Email
Please contact KingKids Hallam using the details below:
Opening Hours:
Monday to Friday 6:30am – 6:30pm
Saturday and Sunday Closed
Contact Us