KingKids
EARLY LEARNING CENTRE
At our early learning and education centres we offer long day care, or childcare, and kindergarten for children aged 6 weeks to 6 years. Our programs are designed to educate, creating a space where children can learn and thrive throughout their early years. Our programs support children's growth and development.
Our team of trained and experienced early childhood professionals provide plenty of engaging activities, education, and care for your child, keeping them entertained and stimulated. It's not just child care, it's fun care!
We're open Monday to Friday from 6.30am to 6.30pm at our KingKids Berwick, Hallam, Narre Warren and Rowville services, and 7.00am to 6.30pm at our KingKids Bentleigh service, 52 weeks a year, closing only on Public Holidays.
KingKids Early Learning & Childcare Centre Programs
Kindergarten
Kindergarten is an important step before primary school and our kindergarten curriculum is centred around social and emotional skills, creative thinking and early literacy, reading and language skills, with a hands-on, play-based learning approach.
Childcare
At our KingKids Early Learning & Childcare Centres located in Berwick, Narre Warren, Hallam and Rowville, we offer childcare services Monday to Friday from 6.30am to 6.30pm, while at KingKids Bentleigh, we operate Monday to Friday from 7.00am to 6.30pm. Our team of qualified and experienced educators provide plenty of activities, education and care for your child, keeping them entertained and stimulated while encouraging development.
Casual Childcare
Need childcare but only every now and then? We offer casual childcare, and it might be just what you need. You don't need to have a permanent booking to book in for our casual care service so it offers the flexibility you might be looking for.
Fun at KingKids
Children are naturally energetic, curious, and creative. We harness these traits and provide stimulating spaces that allow children to explore, discover and learn in both a structured and unstructured environment. We focus on 'learning through play'.
Our large outdoor areas create an inviting environment to foster both learning and play. Some rooms share outdoor play spaces, and this enables children to play with peers in other age groups and further develop their social, fine and gross motor skills.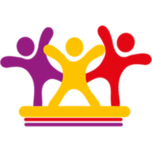 Health & Nutrition!
We know how important a balanced and healthy lifestyle is for learning and development. Thanks to our fully equipped kitchen at each KingKids centre all the healthy meals and snacks we provide for your child are cooked and prepared daily onsite. Based on a nutritionally balanced diet, all your child's meals are provided, including breakfast, morning tea, lunch, afternoon tea and a late snack.
"Our daughter loves going to KingKids! The early childhood educators are incredible and so loving. As parents, it's hard to leave your child in the hands of someone else but we feel so confident when dropping her off. It's always so nice to hear about our daughters day and all of the activities she gets up to! We couldn't recommend this place more highly!"
– Loren Imbrogno
"Both my boys are here and I can not recommend it enough. The staff are all incredibly welcoming, nurturing and caring. The standard of care is excellent and the quality and variety of food is excellent. The outside area is huge and varied, with cubby houses, slides, water play, bikes, growing plants, reading area and kitchen cubby. It truly is a wonderland for kids. Amazing centre!"
– Laura Conley
"I just want to write a quick thank you to this amazing centre! My son Dane started here at Berwick one day a week after my surgery. He now does two days confidently and absolutely loves it and is learning so much. The ladies made sure that from day one myself my husband and my son were all looked after and I can't thank them enough, there warm welcome, smiling faces and updates on Dane's progress is spot on. Thank you again ladies, I am forever greatful!"
– Amanda Walker
Looking For A Childcare Centre?