KingKids
Bentleigh
EARLY LEARNING CENTRE
At KingKids Bentleigh we offer long day care and 3-year-old and 4-year-old kindergarten from 7.00am to 6.30pm Monday to Friday. Our exciting education and play programs have been designed to educate and entertain children throughout their early years and encourage development.
Our new state-of-the-art early learning centre in Bentleigh features seven warm and inviting rooms, and our wonderful team of early learning and kinder educators deliver a personalised approach to caring for and educating your child. We aim to support children to have a diverse, empowered, and holistic learning and development journey during their early years.
Our team of qualified and nurturing educators are very passionate about the care and development of children and provide a fun and stimulating environment for babies through to kinder aged children.
We love welcoming new families from across Bentleigh, Bentleigh East, Moorabbin, Brighton East, Hampton East, McKinnon and surrounding areas. If you'd like to take a look through our wonderful new childcare centre in Bentleigh, you're welcome to book a tour.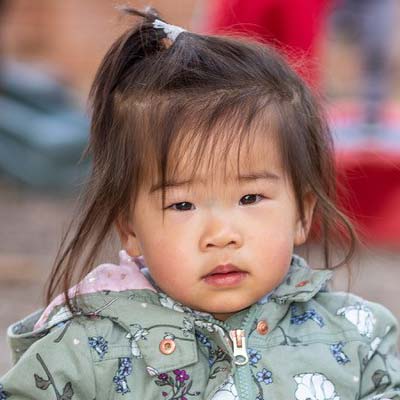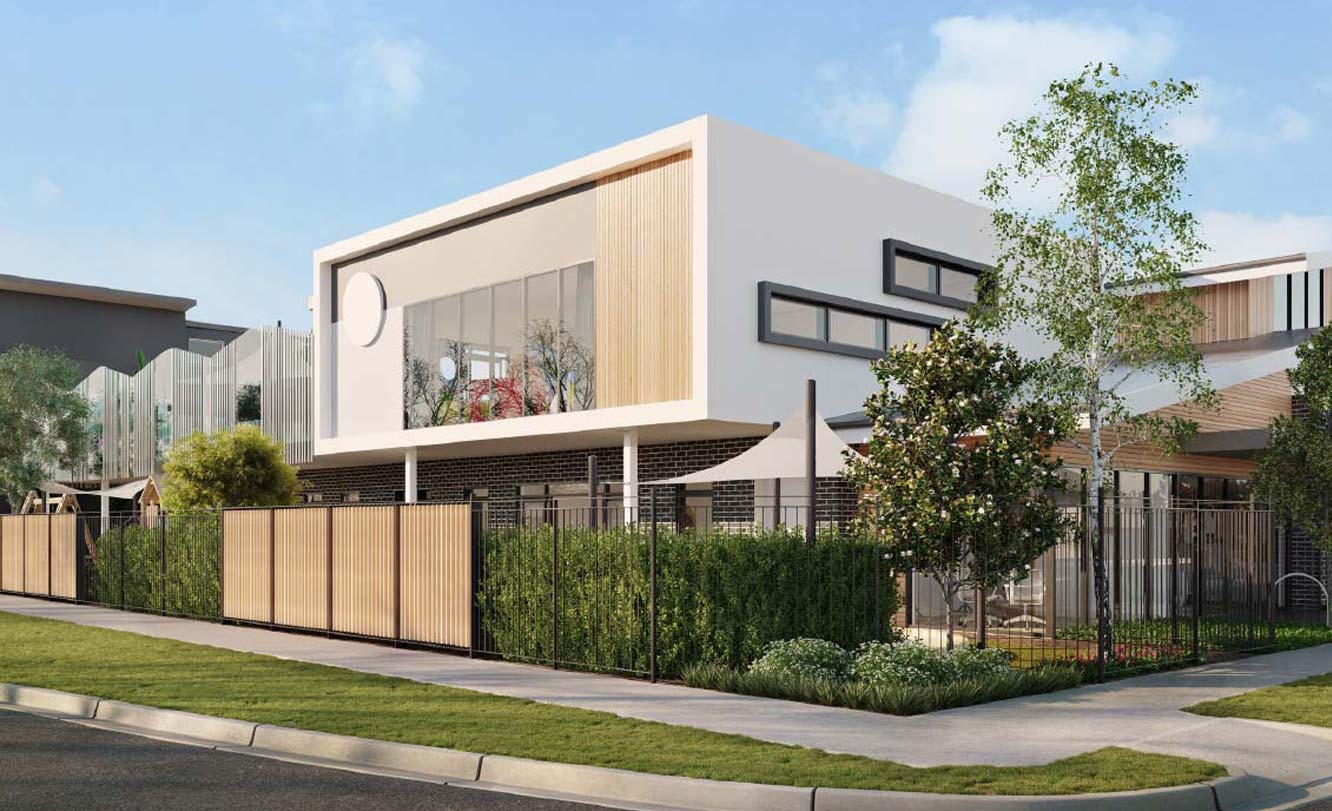 Where We Play
We've created natural, engaging, and well-equipped indoor and outdoor areas that will give children room to play, explore and learn while they develop their social and motor skills. Our rooms are designed based off age appropriateness and for all developmental learning stages.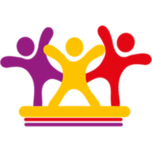 How We Learn
Our new childcare and kinder rooms are inviting spaces and enable children to explore, discover and learn in both a structured and unstructured environment.
Learning can be different for each child, and, like we do at all our KingKids locations, we change the way we teach to adapt to each child's learning style. This helps them to grow and develop at their own pace.
We think sustainable practices are important and one of the many focuses at our Bentleigh childcare centre is the provision and teaching of sustainable practices, like recycling and composting.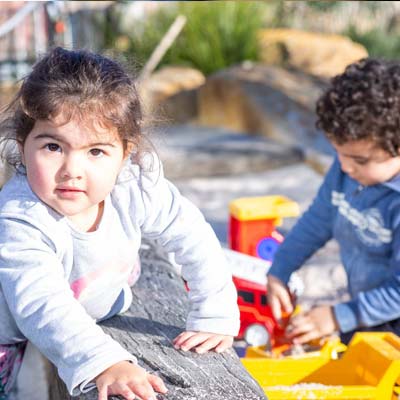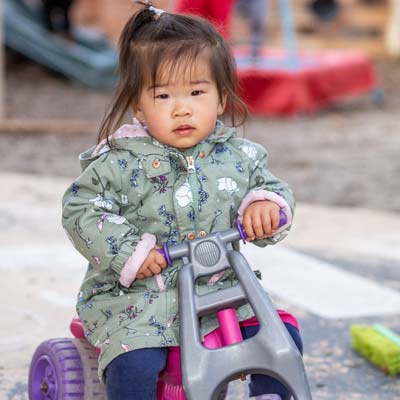 What we eat
All your child's meals will be provided, including breakfast, morning tea, lunch, afternoon tea and a late snack. All our healthy meals and snacks will be cooked and prepared daily onsite in our fully equipped kitchen. We change our four-week rotating menu seasonally and it will be on display in our Centre.
Children up to 12 months of age will be provided with formula at no cost to you. Each centre will only keep one brand of forumla within the centre. If you want to give your baby another brand of formula, you'll just need to provide this to your child's Educators. If your child is on breast milk, we'll give this to your child in accordance with our breastfeeding policy.
Our Nutrition section has more helpful information.
Bentleigh Childcare
At Bentleigh KingKids we'll be providing childcare services Monday to Friday from 7.00am to 6.30pm.
We're creating a warm, nurturing environment at our new childcare centre in Bentleigh, and our educators will take a personalised approach to caring for and educating your child.
Bentleigh 3-Year-Old Kindergarten
Our qualified Bentleigh kindergarten teachers have been planning ahead and have developed a play-based 3-year-old kinder program that will run from 9am to 2pm. As our kinder children will be in our childcare program the normal day-care fun will continue after 2pm.
Children in our 3-year-old kinder program will be well-supported as they develop their social and emotional skills. Our learning program will also introduces our kinder children to some literacy and maths (counting) elements.
Bentleigh 4-Year-Old Kindergarten
4-year-old kinder is an exciting year and your child will make big steps in their learning and development. Our qualified kinder teachers have developed a kinder program that looks at the individual needs of children, helping them to reach, secure and exceed their potential. The program will also set the children up for a successful transition to primary school.
With a hands-on, play-based learning approach our 4-year-old kinder curriculum will teach social and emotional skills, creative thinking, and early literacy, reading and language skills.
We will have partnerships with the local schools that we will encourage to come in and run information nights for families who wish to attend that school. We will also run excursions to the schools during term 4 to make a smooth transition into their school program.
During term 4 we will be running a lunch box program which will teach and encourage school readiness before the children head off on their school adventure.
Art Program
At KingKids Bentleigh kindergarten, we believe that no two children are the same, and that education and development in a young child's life needs to be holistic and well rounded. To provide such a well-balanced and sector leading educational program, we offer, in conjunction to our daily programming, an additional creativity session as part of our curriculum.
Taking place entirely within our very own fully equipped arts study, our resident creativity curator will work with small groups of children to explore the wonderful world of imagination, ingenuity, abstract problem solving and so much more. This early exposure to a range of materials, mediums and methods of creativity and creation has been linked to individual creativity, self-expression and if continued into their schooling, improvements to attendance, academic achievement, and an overall increase to a child's general sense of positive wellbeing.
Language Program
The developing mind of a child is incredible, at times seemingly acting as a sponge for any, and all, learning opportunities presented to them. Our mission is to support children, to have a diverse, empowered, and holistic learning and development journey during their early years. A big component of this is the fostering of their early literacy and language skills. Language is often taught environmentally, as it is all around us. However, why stop at just one? The world is a multicultural place, and presenting a child with the opportunity to explore a secondary language, especially before the age of 7, has been linked with greater development of problem-solving, critical thinking, listening skills and improved memory and concentration.
Bentleigh Casual Childcare
If you only need childcare every now and then, our casual childcare might be just what you need. As it doesn't require a permanent booking our casual care service offers flexibility.
Who Teaches Us?
Our wonderful team of highly qualified and experienced Educators truly love what they do and are dedicated to the care and development of children.
More About Me
Hi, I'm Heba and I'm the Centre Director at KingKids Bentleigh! I have a daughter named Alyssa, she is my greatest achievement and inspiration. I have 7 sisters and 1 brother, so my household was never quiet and there was no privacy, but I wouldn't change my big family for the world! I can speak both English and Arabic, and I'd love to visit Italy one day. My favourite karaoke song is "I Wanna Dance with Somebody" - Whitney Houston and I love the movie "The Wizard of Oz". On my weekends, you'll find me walking along the beach or out for a coffee, and in winter I love being home with my family watching movies. 
Rhonda
Assistant Director (Maternity Leave)
More About Me
My name is Rhonda, I'm 26 years old and have a 17 month old daughter named Eleanor, she is absolutely gorgeous and has such a
funny personality, she is also about to be a big sister to another little bundle of joy! We have a dog called Mia and she is so loving and energetic. I love all things Italian - pasta is my life! I have travelled to many places around the world with my Fiance, but hope to get to the Maldives one day soon! Something really random about me, is that I am super spiritual and read tarot cards for fun!
More About Me
Hi my name is Anjelika (Jell), I am the assistant director here at Kingkids Bentleigh. I have been in the Early childhood education sector for 15 years now. I first started off as a trainee, then went on to complete my Diploma at Rowville KingKids. I live with my husband and am currently pregnant with twins a girl and boy which is our most greatest blessing. In our family we also have our 3 fur babies, Bella a black Lab who is 6, Luna a Chocolate lab who is 2 and our cat Khloe is 5. My husband is the captain coach of The Basin cricket club, although I don't care much for the sport, I go to support and encourage him in what he loves doing. I am the very artistic and creative type.
More About Me
Hi my name is Carly, I am the educational leader at KingKids Bentleigh. I was first drawn to the early childhood sector through my interest in Early Childhood Psychology and the effects that our early experiences have on our adult lives. I am a proud aunty to 4 nieces, and a proud bird mum to a parrot named bean. I am a huge fan of board games and card games and believe the best way to connect with people is with fun and games. I love to watch Anime, fantasy and scary movies and absolutely love all types of music. I am currently on a mission to grow my very own indoor rainforest at home and make a habit of getting out in nature at least once a week.
Sami
Cook & Food Safety Officer
More About Me
Contact KingKids Bentleigh
Get in Touch By Phone Or Email
Please contact your closest centre using the details below:
Opening Hours:
Monday to Friday 7:00am – 6:30pm
Saturday and Sunday Closed
Contact Us